We're really sorry to hear about the short use-by dates on your ingredients. We aim to provide customers with fresh ingredients with the maximum shelf life possible. The dates we provide have been tried and tested with our suppliers.
Just to let you know, you can see the recommended use-by dates for every recipe on our website. Many customers find this helpful when making their recipe choices so that they can plan ahead. You can find this by clicking on the recipe title in the 'Choose Recipe' page.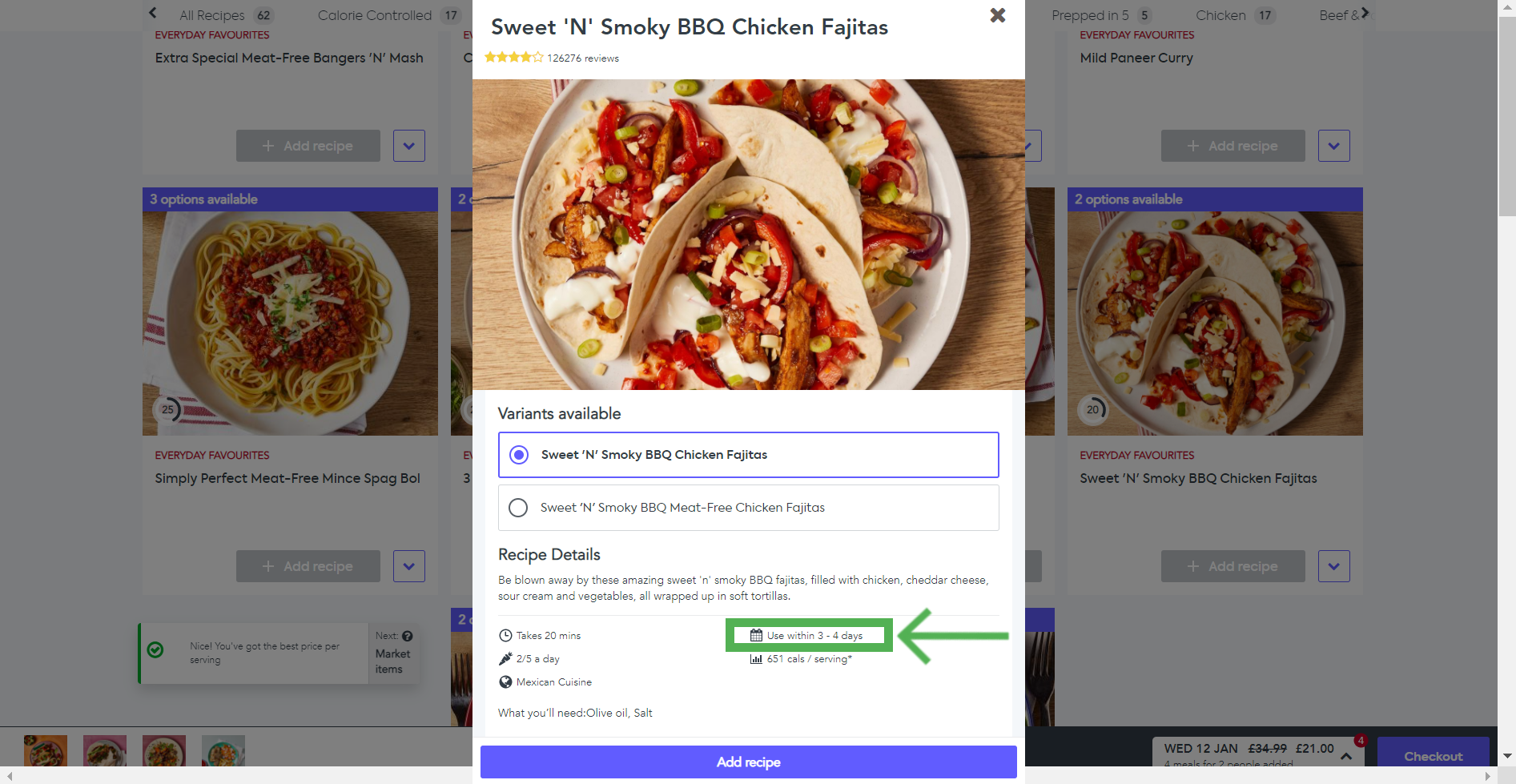 Here are some top tips for keeping food fresher for longer:
Breads such as ciabattas, brioche rolls, naan, pitta and pizza bases keep longer in the fridge and can also be frozen.

All meat and fish are labelled to let you know if they are suitable for freezing.

Keeping your vegetables in the fridge can help them last longer.