You can update your personal information in the 'Account Details' section of your Gousto account. In this section, you can update:
Personal Details

Delivery Address

Communication preferences

Change your password
You can also view your Gousto credit balance.
On the website:
Step 1 Head over to My Gousto and click 'Account Details'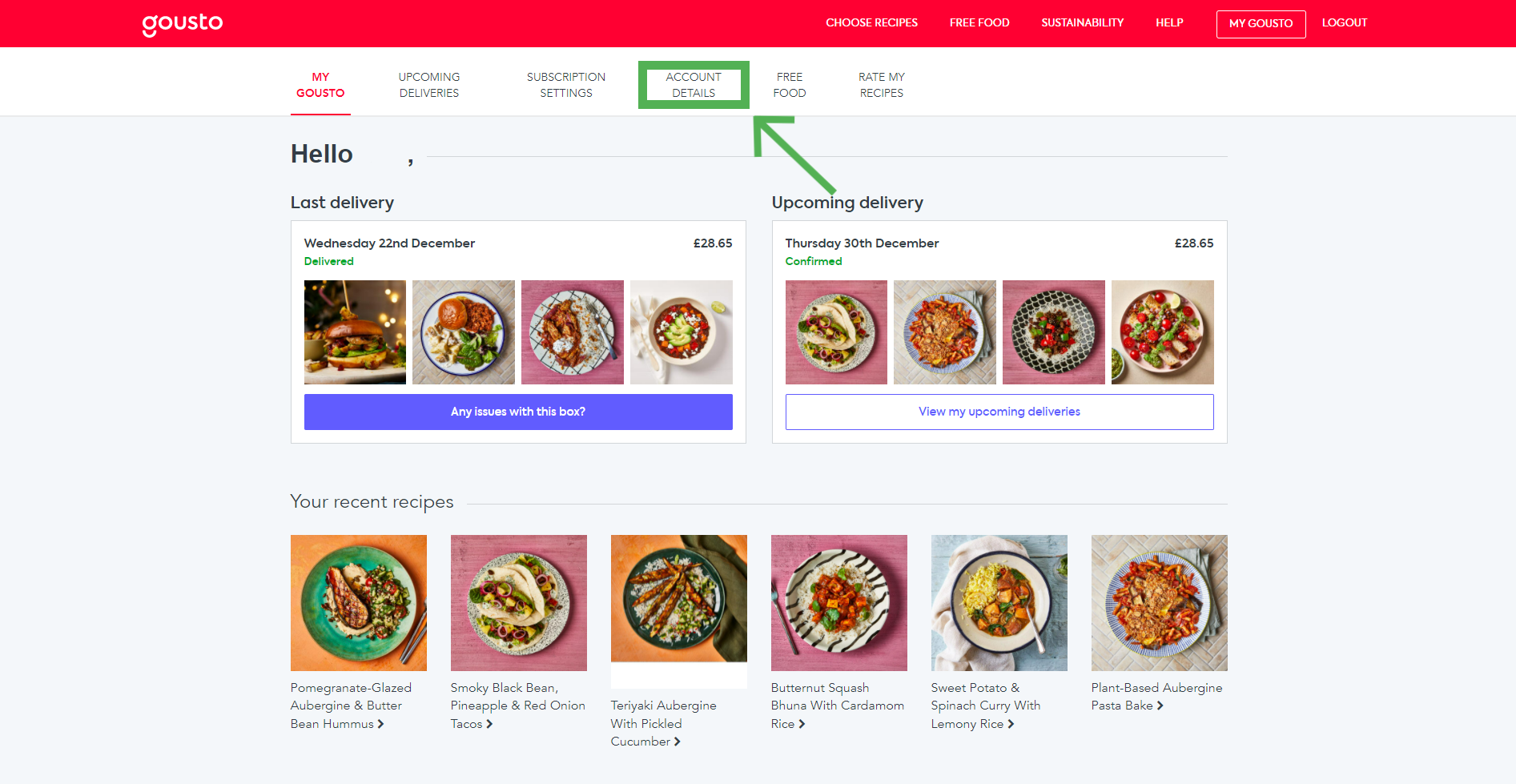 Step 2 Click 'Edit' and update your information.
On the App:
Step 1 Open the Gousto app and tap 'Profile'
Step 2 Tap 'Account Details' and update your information.