Don't eat meat or fancy trying flexitarian? It's easy to change your subscription settings. Pick between 'Vegetarian' or 'No Dietary Preferences' - and if you forget to pick your meals by our cut-off time, we'll curate a box based on your preferences.
You can find out more about how your subscription works here.
Here's how to change your dietary preferences:
On the Website:
Step 1 Head over to My Gousto and click 'Subscription Settings'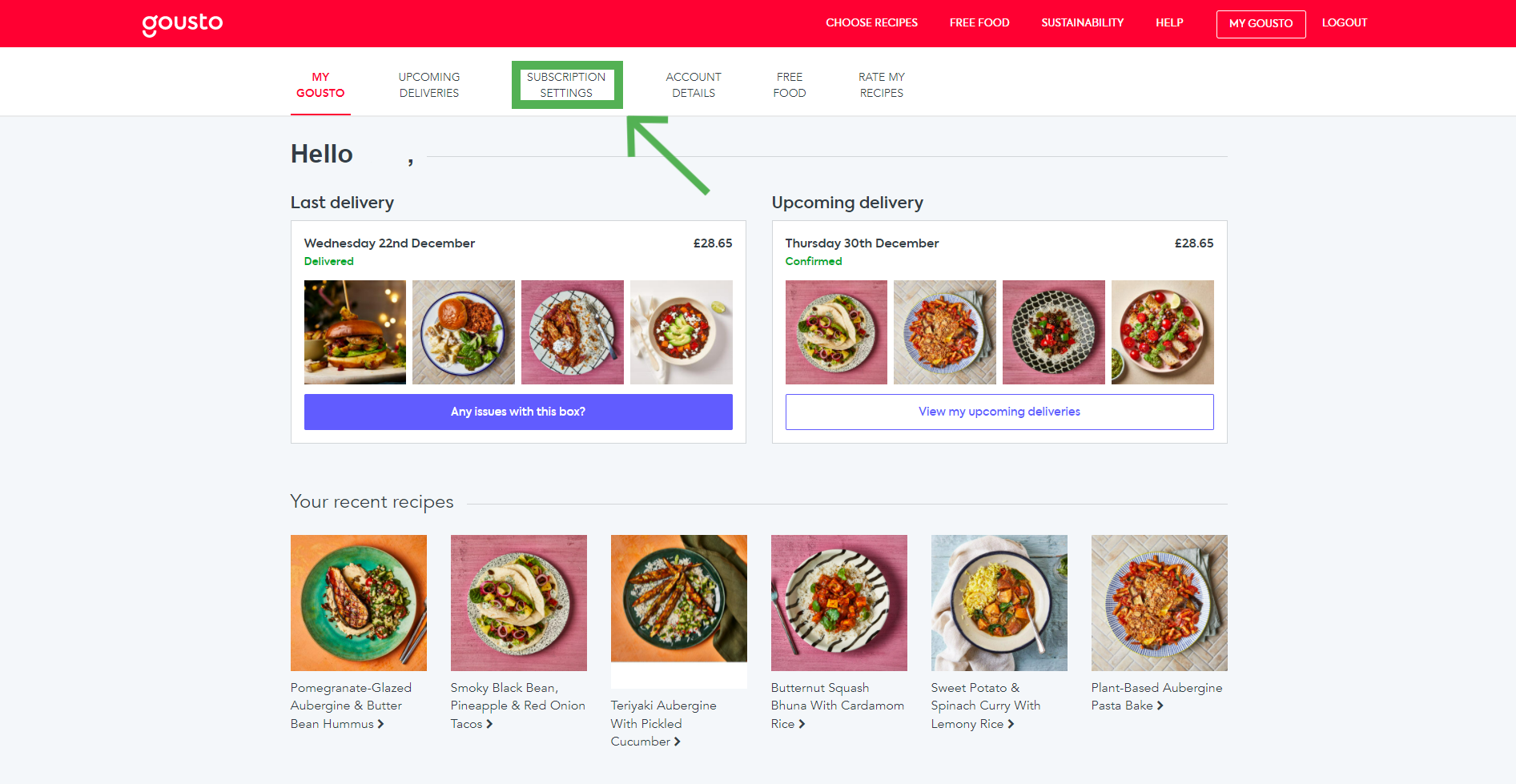 Step 2 Click 'Chef selects settings' to edit your dietary preferences and then click save.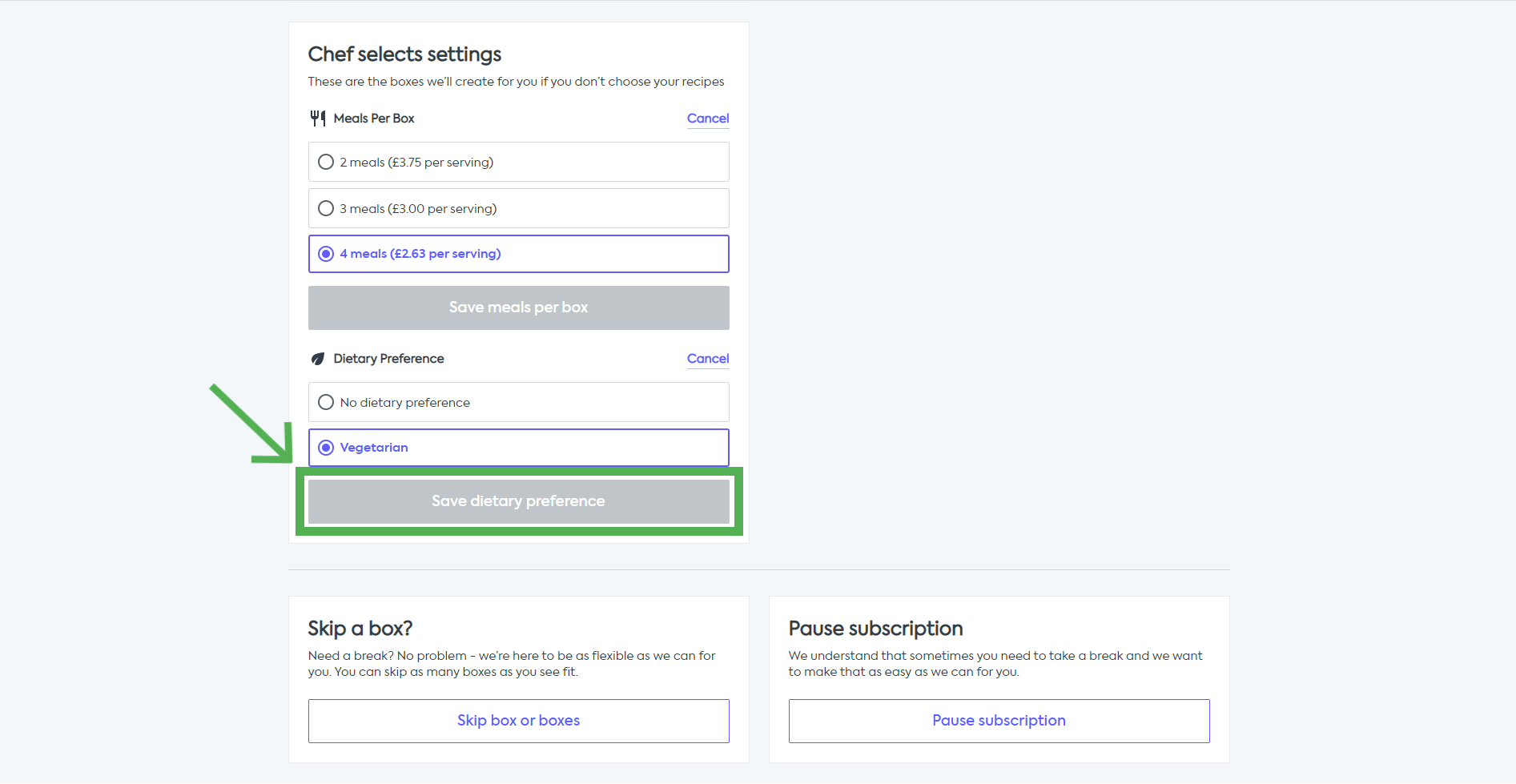 On the app:
Step 1 Open the app and tap 'Profile'
Step 2 Tap 'Subscription Settings'
Step 3 You can now tap 'Edit' under 'Dietary Preference'