Oh no, we're sorry your app isn't working as it should be!
We would recommend you try the following:
Sign out and sign back into the app

Check for any pending updates or new versions of the app on AppStore or PlayStore

Delete and reinstall the app
Most of the time, the above steps will work to fix the problem, however, if you are still having issues after trying these, please reach out to our Customer Care team and they will be happy to help.
In order to help us get to the bottom of the issue, please note down what version of the app you are using. You can find this by tapping into "Account Settings" on the app where the app version number will be displayed at the bottom of the page.
On iOS:
Step 1: Open your Gousto app, and tap on 'Profile'
Step 2: Tap 'Account Details'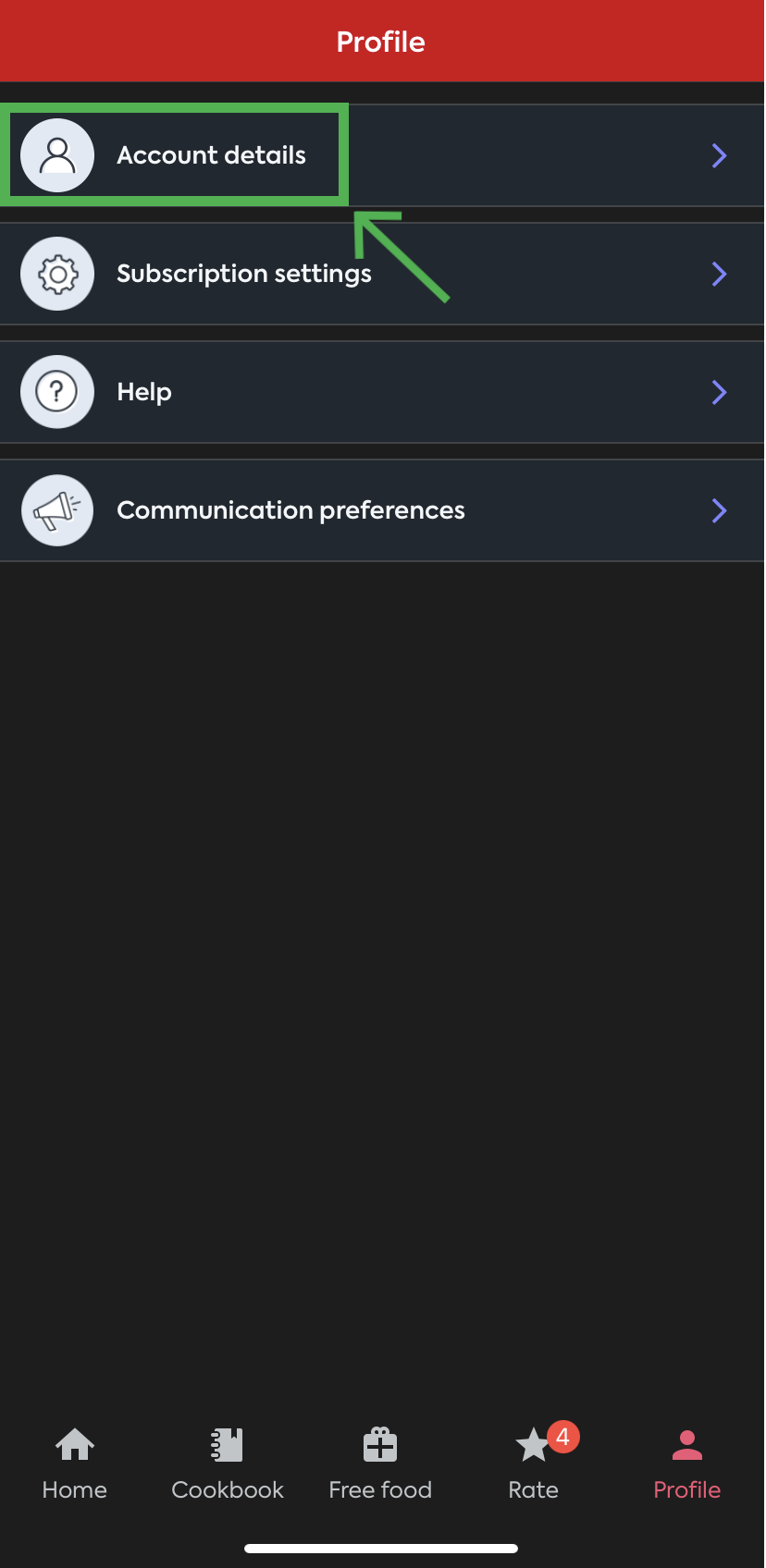 Step 3: You can find the version of the app on the bottom of the screen