If you haven't downloaded the Gousto app yet, we can't recommend it enough! It's a really easy way to order your recipes, keep track of past orders and edit any settings. You also have easy access to your 'Free Food' discount code to send to any hungry friends.

If you're stuck on how to download the app, follow the links below.
Once you've downloaded the app, you'll be guided through the sign-up or log-in process, depending on whether you already have a Gousto account.

Here's what you can find when you tap on each of the tabs.

The Home tab: Here you can view your upcoming deliveries, past deliveries, and this week's menu.




The Cookbook tab: Get the digital recipes cards for the recipes you've ordered - with handy step-by-step cooking instructions that you can access at any time.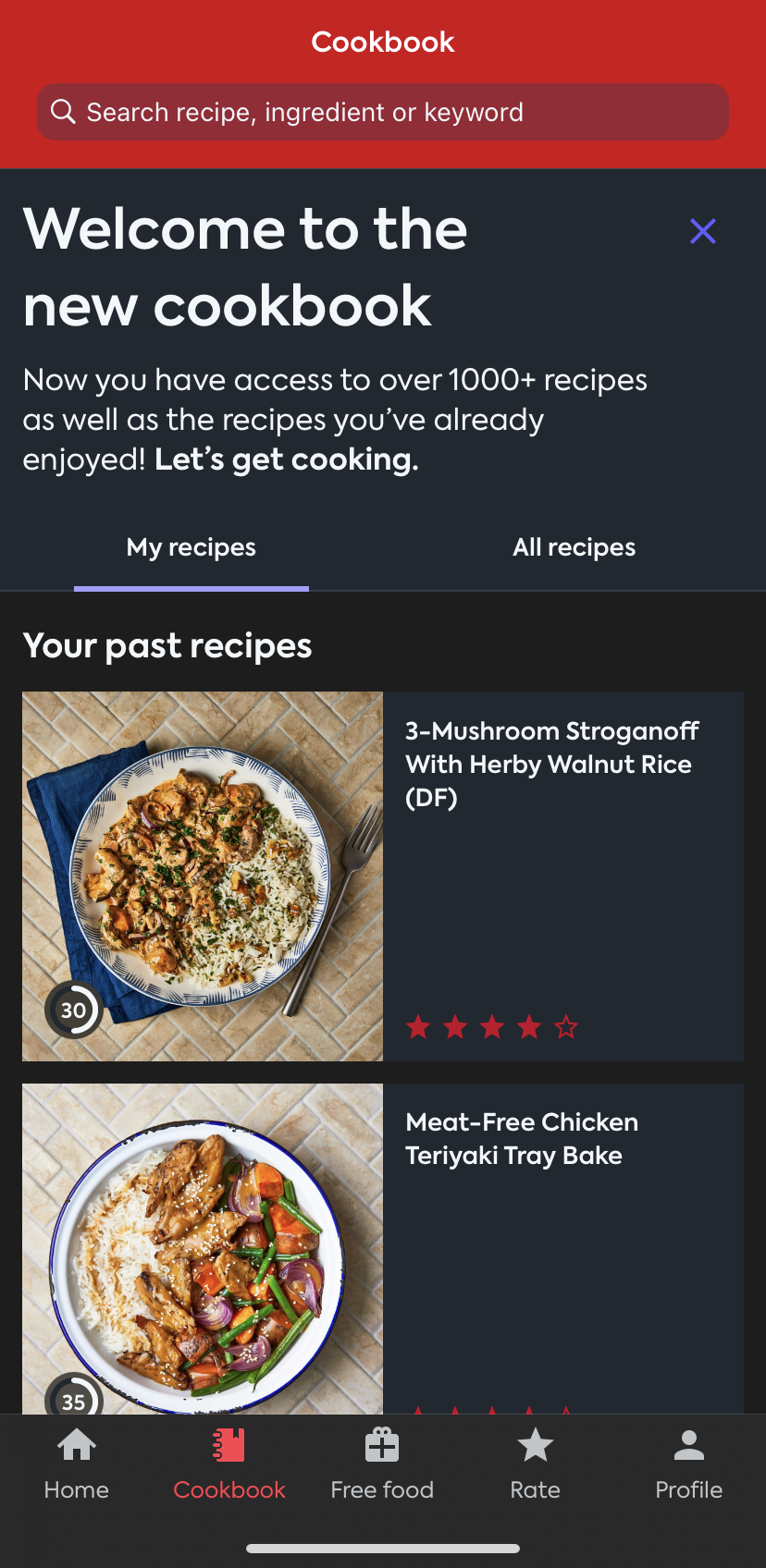 The Free Food tab: This is the referral link that you can send to your hungry friends - you'll earn credit when they sign up.




Please note: The Refer a Friend discounts and bonus is subject to change. Please see here for full T&C's.

The Profile tab: Head here to manage all your account details, like payment information, delivery address, and subscription preferences.