Our weekly menu offers at least 35 varied, balanced and tasty vegetarian recipes to choose from. We use The Vegetarian Society's definition of a vegetarian, which means our veggie recipes are suitable for lacto-ovo vegetarians (the most common type of vegetarian diet). This means our recipes include dairy, honey and/or eggs (or ingredients containing eggs, such as egg noodles or mayonnaise). If you'd prefer to cook without dairy, honey and/or eggs, our plant-based range is probably a better option.
On the Website: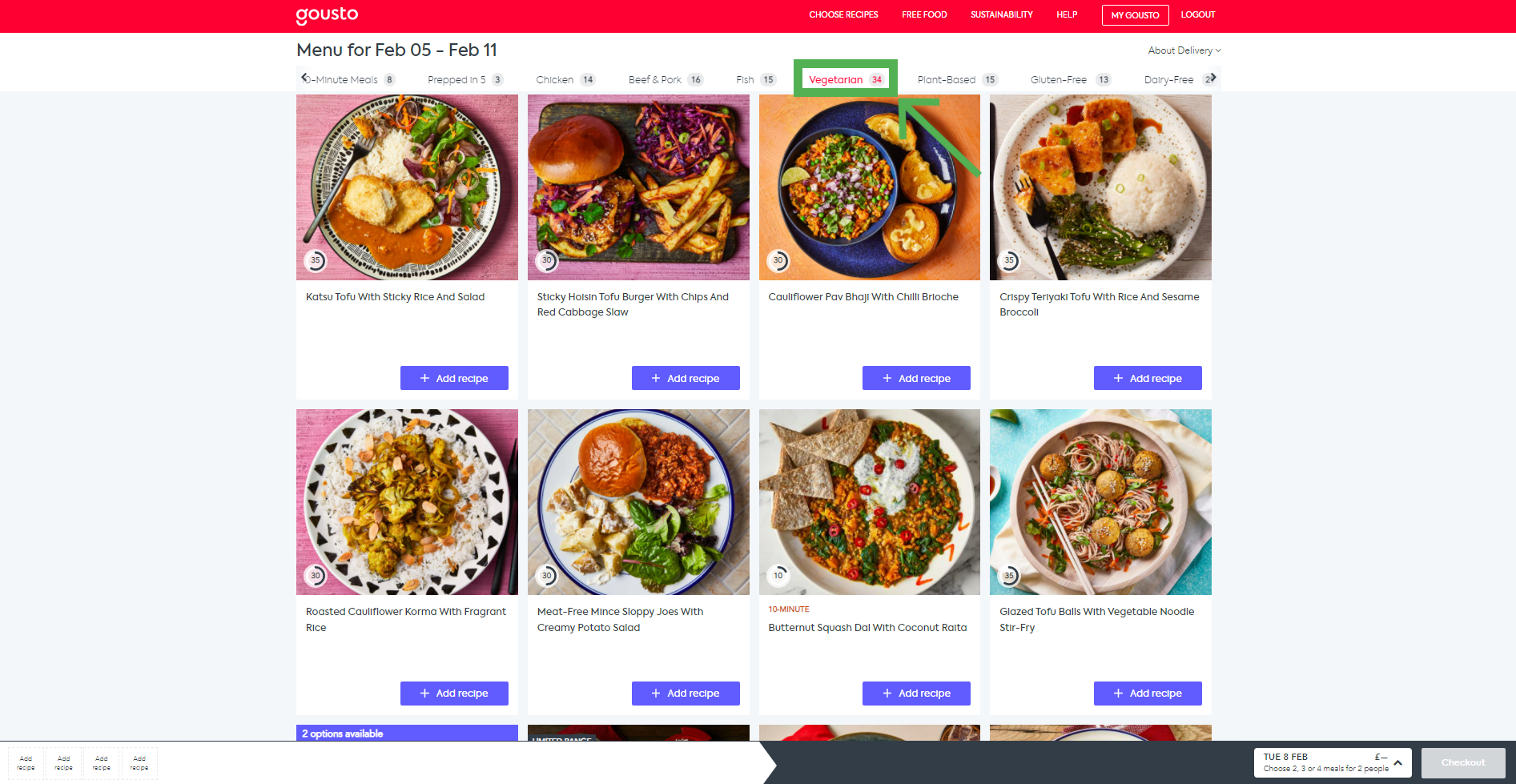 On the App:


To find all our plant-based options for the week, choose the 'Plant-Based' category in the dietary requirements tab at the top of the screen (app) or scroll through the tabs on the top of the screen (web).
On the Website:


On the App:



Just a heads up: if you have an active Gousto subscription, you'll receive a Gousto box even if you don't choose your recipes (unless you pause or skip your delivery that week). To make sure you only receive vegetarian recipes, log into your account, select the 'Subscription' tab and update your subscription preferences to 'vegetarian'.

If you need help updating your subscription, please see this article.