Our recipe cards contain easy-to-follow, step-by-step instructions with everything you need to cook your Gousto dinners to perfection.

Missing recipe card? Have a look at this article to learn how to get your recipe online!


On the front:

You'll find a photo of the finished recipe, and a list of the ingredients you'll need to make it. You'll also see the approximate cooking time (for 2 and 4 people), a description of the recipe, any ingredients or special equipment you need, any allergens contained in the ingredients, and nutritional information* including calories.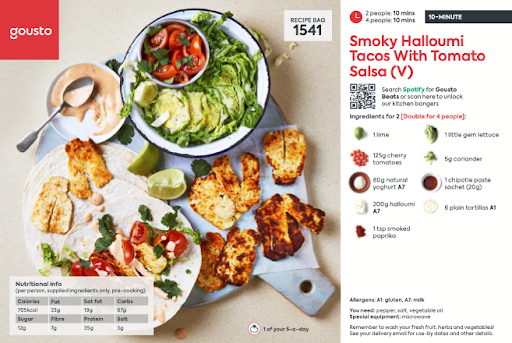 On the back:

Every recipe card is divided into eight steps, with instructions and quantities to cook for two or four people. Each step has a photo to help you too, so you always know you're on the right track.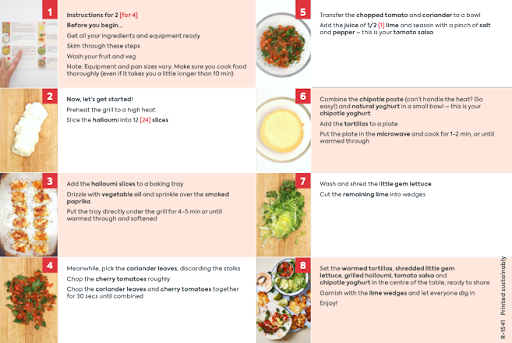 Cooking for four? You'll need to double all of the quantities in the recipe. Don't worry though, we've shown you what you need to do in red on your recipe card.

Please note: We calculate our nutritional information before cooking, based only on the ingredients that we deliver. Additional ingredients you add at home, such as butter and oil, will affect the total values.