Check how much credit you have by following these simple steps.
On the Website:
Step 1 Log in and head to My Gousto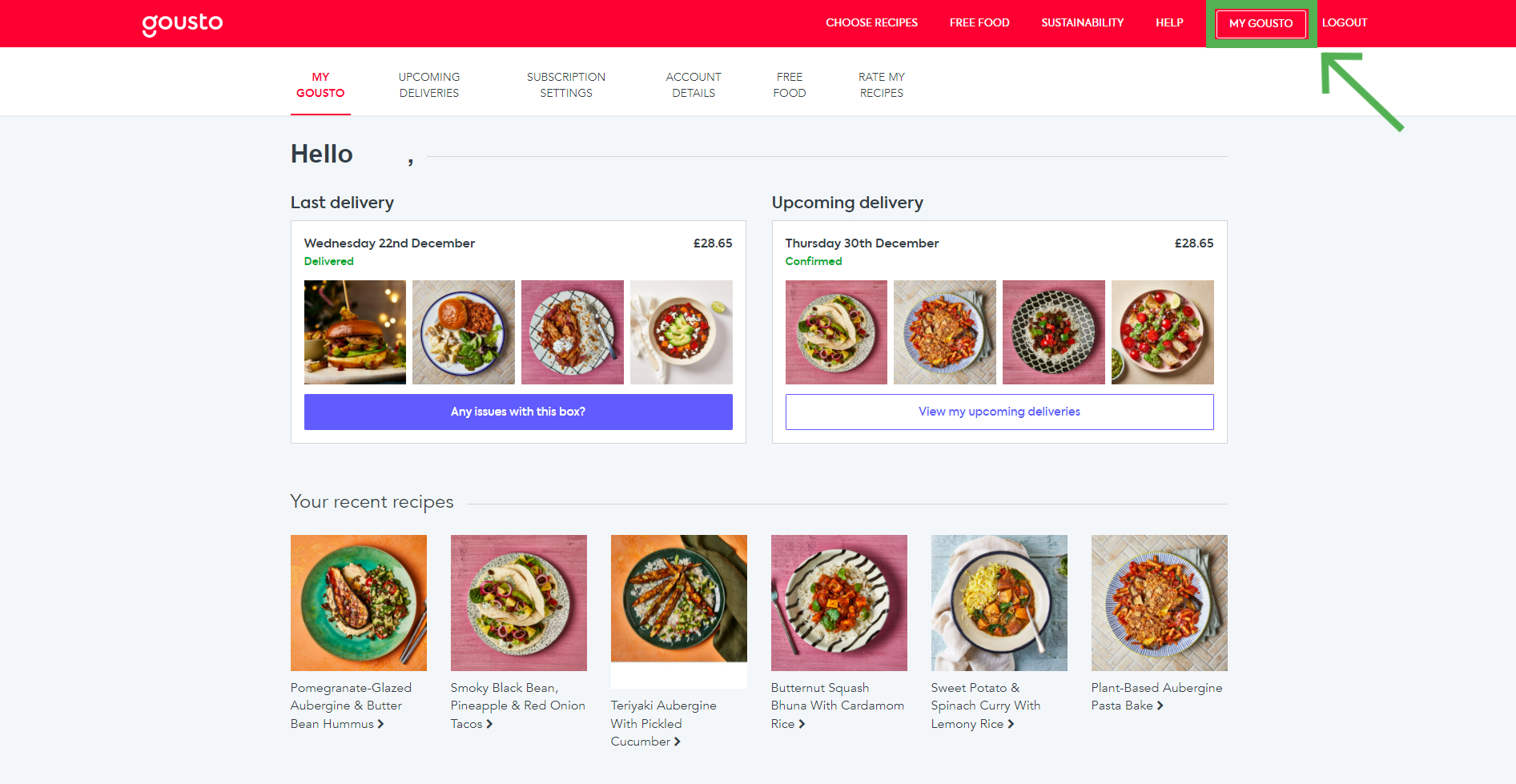 Step 2 Click 'Account Details' to see your credit balance under 'My Payment Info'.
On the App:
Step 1 Open the Gousto app and tap 'Profile'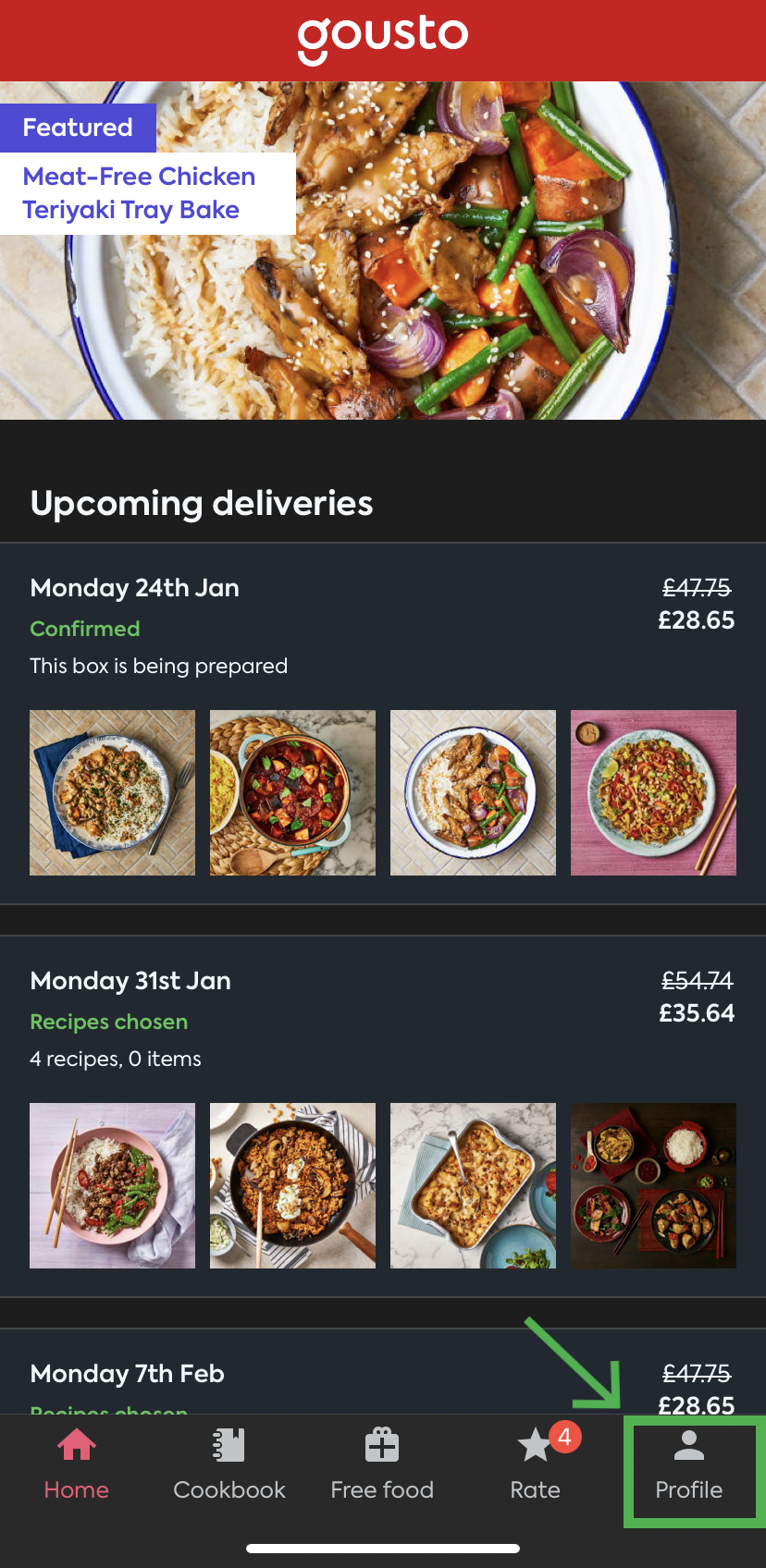 Step 2 Tap 'Account Details' and scroll down to 'Account Balance' - your credit balance is visible here.