Hungry for more? If you'd like to add an extra box for the week just follow these simple steps.
On the website:
Step 1 Head to My Gousto and click 'Upcoming Deliveries'
Step 2 To add another box, click on 'Order another box'. You can now choose your preferred delivery date and box size. Don't worry, this won't amend your subscription settings.
On the App:
Log into the app and go to 'Home' and then simply scroll down and select 'Order another box'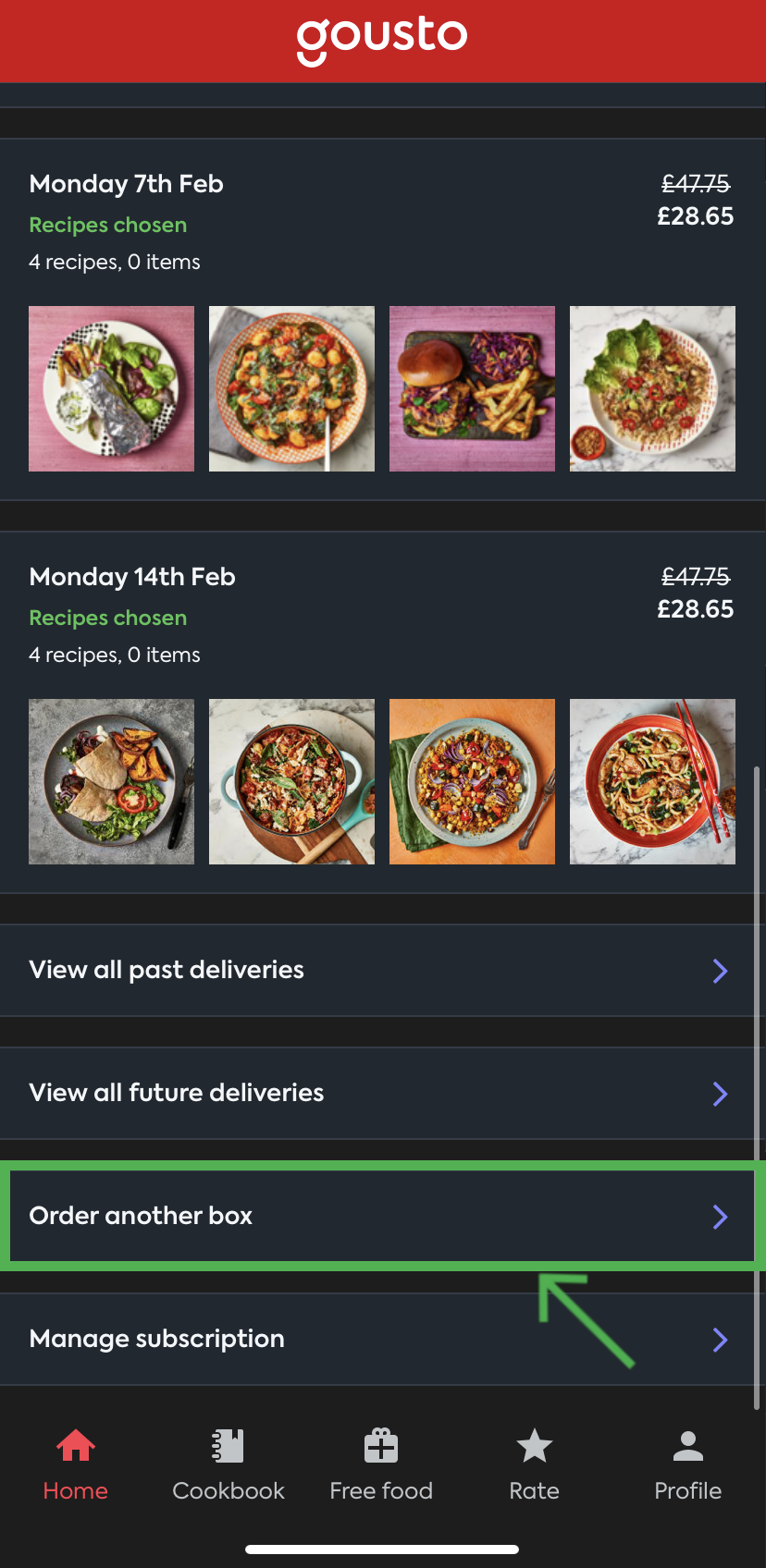 Please note that you can only add 1 box delivery per day. By adding another box this way, it won't cancel or skip your usual subscription box. To learn more about how our subscription works, head here.
Something wrong? Click here to get in touch!