Gousto is a flexible subscription based service so you can choose your delivery frequency to be weekly, fortnightly and monthly.
Want to switch things up? Change how often you get a box by following these steps.
On the Website:
Step 1 Head to My Gousto and click 'Subscription Settings'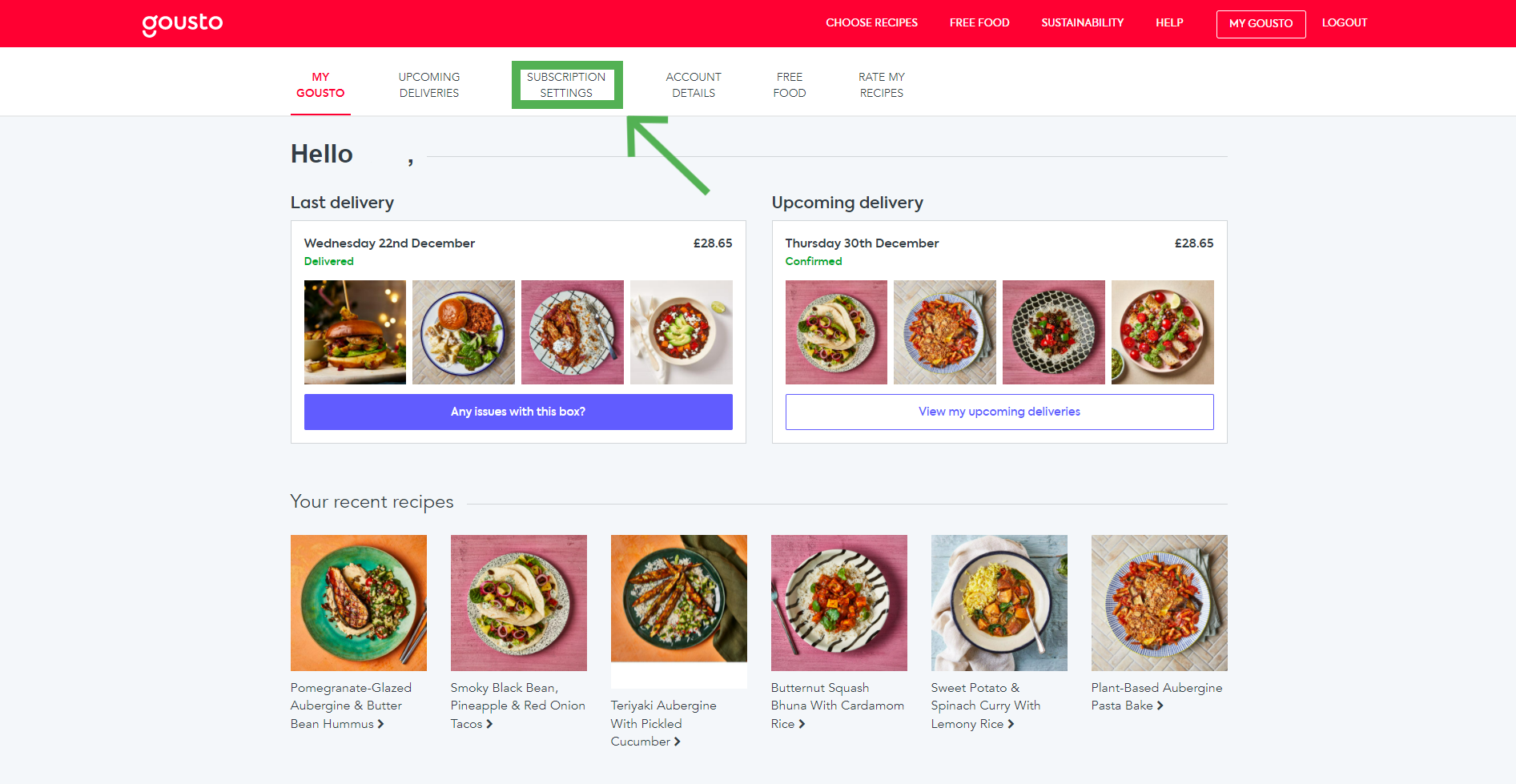 Step 2 You can now edit your details under 'Your subscription details'
On the App:
Step 1 Log into the app and tap 'Profile'
Step 2 Tap 'Subscription Settings' then 'Edit' to change how often you get a box.
Please note that when changing the subscription frequency, the delivery schedule will reset from the next available week.
For more information on our subscription head here.
Something wrong? Our customer care team is on hand to help!