You can change and swap out recipes from an order at any time before the cut-off - which is 3 days before at 12pm. You can do this in the 'Upcoming Deliveries' tab on the app or on desktop.
On the Website:
Step 1 Head to My Gousto and click 'Upcoming Deliveries'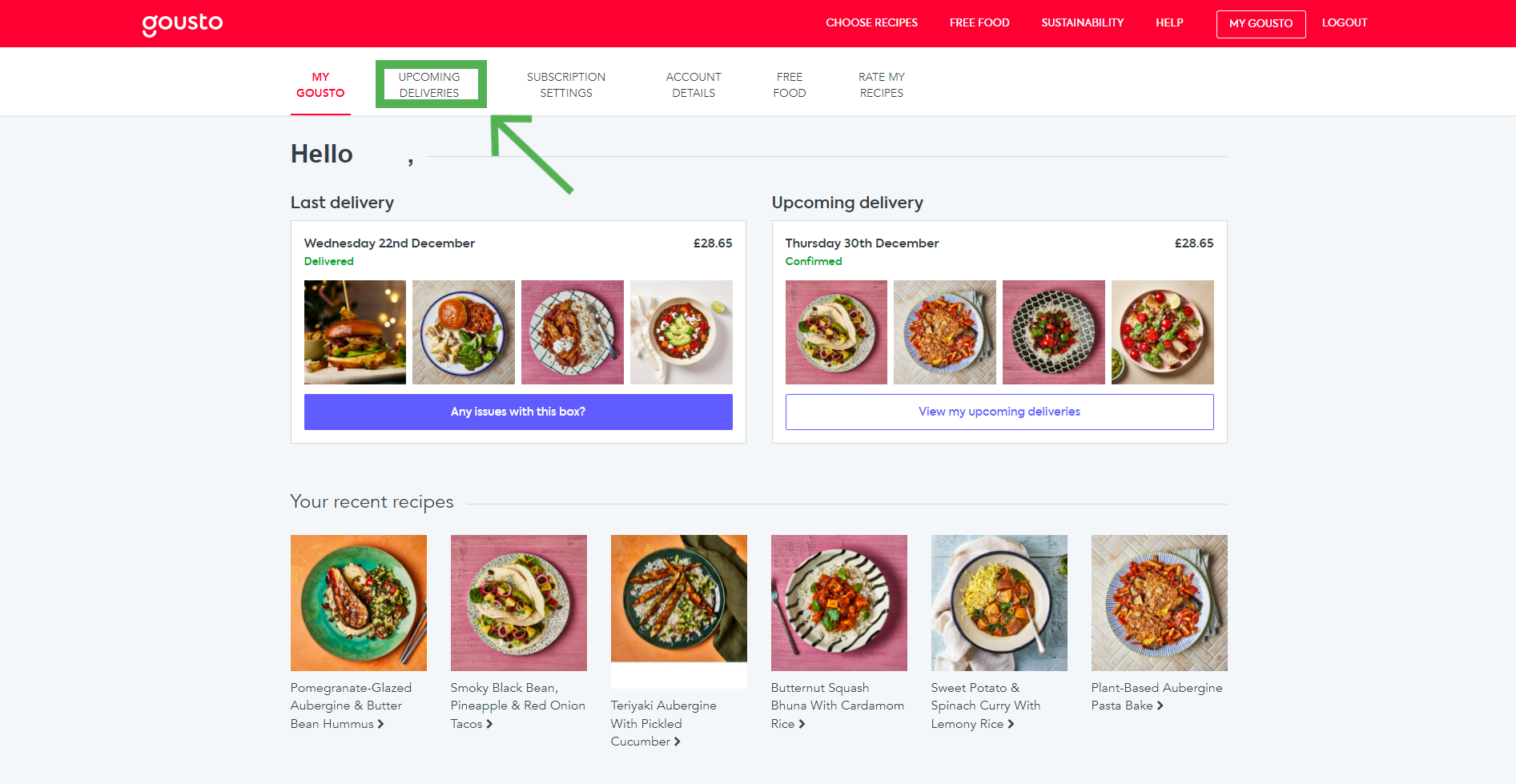 Step 2 Once you've found the order you'd like to amend, click 'Edit Recipes'
Step 3 To swap out a recipe, simply click on the '-' next to the recipes you'd like to change. Here you can also change your delivery date or box size.
On the App:
Step 1 Log in and head to 'Home'.
Step 2 Tap on the delivery you'd like to edit from 'Upcoming Deliveries'.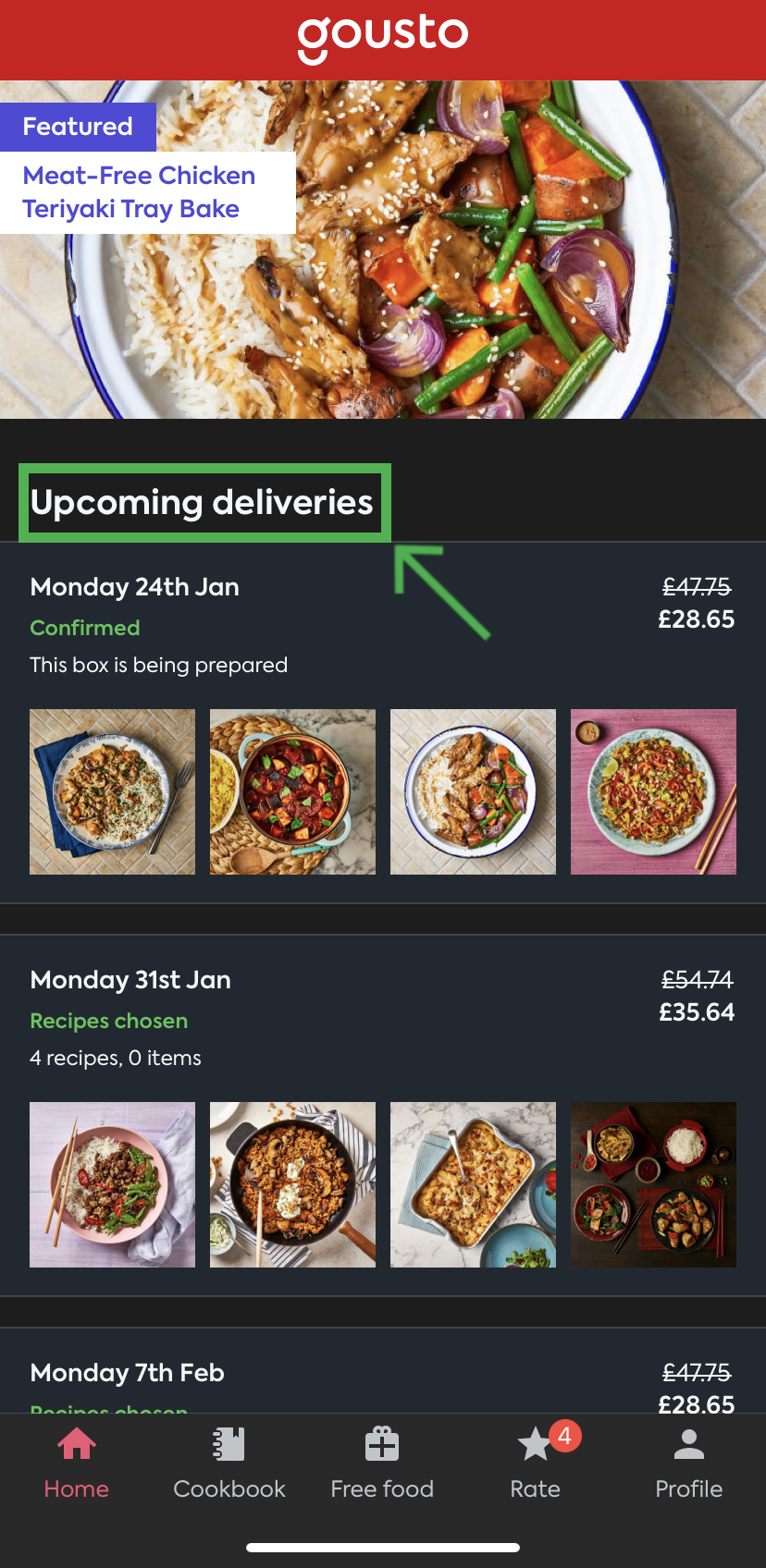 Step 3 Tap on the three dots next to the recipe to swap or remove it.